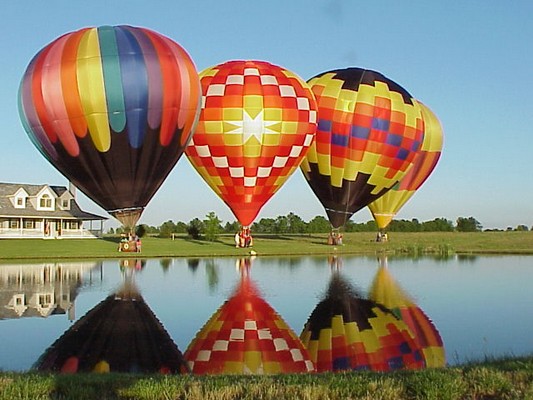 Tethering involves keeping an inflated balloon tied to the ground, or on a short line. This can be for an evening "Glow" or giving a landowner a short lift as a thank you.
While is seems easy, tethering is one of the most challenging types of ballooning.
The balloon natually wants to fly, so keeping it on the ground and under control requires some extra attention.
While static display tethering - fixed on the ground (glowing):
Be mindful of ropes and tie offs
Report any observed weather changes to pilot discreetly (lightning, change in wind speed or direction)
Watch for smokers
Keep your gloves on
Keep moderate tension on the crown lines
Additionally, while doing tethered flights:
Help keep passengers from exiting until told to exit
Watch and manage spectators to keep them at a safe distance
Keep feet on ground unless in the basket